Need for Speed Underground 2 Downloads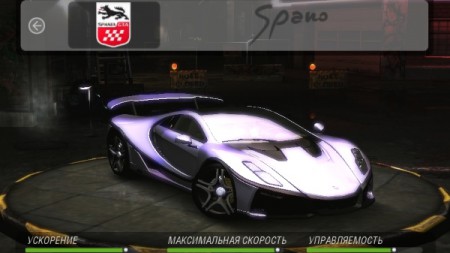 Version Underground 2
Brand Other
This car replaces Infiniti G35 (G35)
GTA Spano car converted from Forza Horizon 3. Replaces Infinity G35.
Tuning:
- Performance
- Visuals
- Body (4, spoiler position)
- Drives
Features:
- Driver from NFS UC
- All levels of detail
How to install: Extract the G35 folder from the archive to the CARS folder.Use NFS-CfgInstaller to install Spano.u2car.
To set the auto-logotypes, use the NFS TexEd program to open the FrontB.lzc file in the FRONTEND folder, find lines 380 and 83, and import the files of the same name from the archive.Save.