Need for Speed Underground 2 Downloads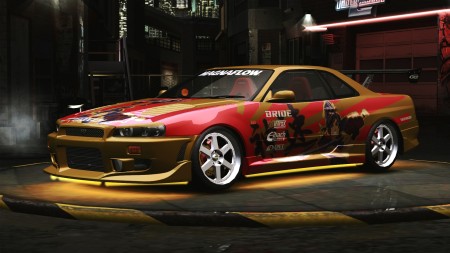 Views 2,165
Downloads 351
File updated on: April 10, 2023
This car replaces Nissan Skyline GT-R (SKYLINE)
Installation:
1. Install NFSU2 Unlimiter.
2. Install Animation Controller.
3. In scripts\AnimationController.ini set ForceLodA = 1.
4. Open Binary in User mode, pick "install.end" and follow the instructions.

Features:
- Proper reflections in the car specific side mirrors.
- Driver model only visible in races.
- All decals use up to 8 slots.
- Separate engine models for each stage.
- Fenders, quarters and roof customization.
- Custom car specific spoilers.
- Attachments: roll cages, seats and steering wheel.

Distribution:
You are NOT allowed to distribute or reupload this mod.

For any questions or details on how to use - join my Discord server.

Version 1.2

uploaded April 10, 2023

ARCHIE uploaded a new version. The new file is 8.66 MB.

- paintable roll cages
- new seats
- new vinyls
- new headlights
- none options for bumpers
- new custom rims (HRE 446)

Version 1.1

uploaded April 7, 2023

ARCHIE uploaded a new version. The new file is 8.29 MB.

- added new decals to some parts
- skirts now get carbon
- added new hoods, bumpers
- brakelights customization
- new headlights models
- custom exhausts, rims and side mirrors
- srs vinyl

Initial version

uploaded March 27, 2023

Archie uploaded initial version. The original file is 6.98 MB.