Need for Speed Underground 2 Downloads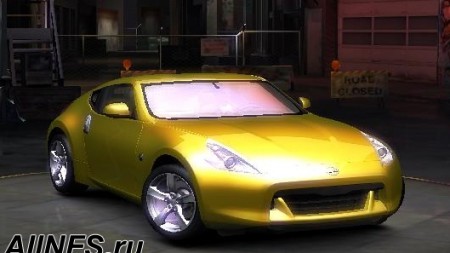 Version Underground 2
Brand Nissan
This car replaces Nissan 350Z (350Z)
Nissan 370Z Converted from NFS Undercover. Replaces 350Z.
Tuning:
-
Bumpers
-
Thresholds
-
Spoilers-Airintakes-Headlights-Hoods
- Silencer
tips -
Body
kits-Rims -Carbon parts (trunk, spoilers, hoods, air intakes, bumpers)
-
Perfomance -
Spinners - Bodypainting,airvents, spoilers, spoilers, spoilers , spinners
-Decalls on glass
-Neon engine
-Neon trunk
-Neon bottom
-Blowing N2O
-Dual hoods
-Doors
-Equipment
-Tinting
-Hydraulics
-Light headlights
-Audio components (improved layout)
-Vinyls (see sponsors and art design)
How to install: -Remove the 350Z folder in the CARS folder of the game directory.
-NFS-CfgInstaller install the file 370Z.u2car -NFS
-TexED program replace the texture number 366 in the FrontB.lzc file with the texture 370Z_LOGO and save.