Need for Speed Underground Downloads
Brian's Eclipse vinyl mod for NFSUG 1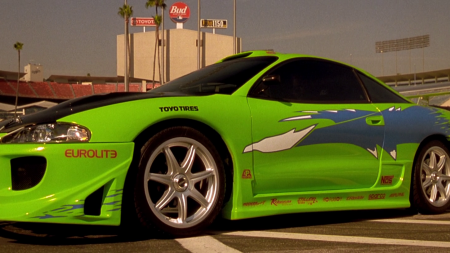 Added On January 21, 2021
Version Underground
File Size 14.4 MB
Hello there! Do you play Need for Speed Underground? And do you also like the Fast And Furious series? If yes, then you probably know the main character
Paul Walker (Brian O Conner)! Have you ever thought how would his first car the Mistubishi Eclipse look like in NFS Underground? If yes then
this mod is definetly for you! This mod contains the Paul's Eclipse Vinyl Mod for NFS underground yes you can make Brian's car in NFSUG very
easily! Intructions Given below on how to install/use the mod!
Instructions:
1. Download RAR file
2. Extract the file with WinRar!
3. Open all folders and in that you get 2 files, first the vinyls.bin file and this file README.txt file! Remember, before installing make
sure you open this TXT file and read the instructions properly before installing the mod!
4. So now copy the Vinyls.bin file
5. Open the folder where have you saved the game.
6. And in that place select the folder cars, ad then select the ECLIPSE folder! Once done just past the Vinyls.bin file you copied!
7. Hmm, it looks like that vinyls.bin file already exsist but no problem! Just replace it!
8. And DONE! The mod is ready to use!
9. Where to find the vinyl, first make the whole face of the car with green color and green neon, then go to the vinyl adding option and select
manufacturer, that's were the brian's eclipse vinyl is floating somewhere, yes go throw all the vinyls and stop when the vinyl Jackson Racing Comes, that's
the brian's eclipse vinyl, add it and done! you can see brian's eclipse read to roll!!