Need for Speed Porsche Unleashed Downloads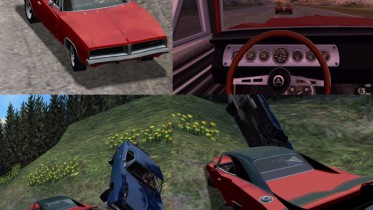 Author:
MKIIITwinTurbo
Added on: February 24, 2007
Viewed: 7,907 times
Downloaded: 1,810 times
Share this car:Click to copy URL
1969 Dodge Charger R/T
This is one of my favorite muscle cars,I think its because
I grew up watching the Dukes of Hazard.
Credits=XenTek for the driver mesh from mostwanted .
=CodeMasters fo
Stats=575 bhp@6500rpm.
=topspeed 163mph.
=Gross weight 1441kg.

Have fun with it.
Damage
Convertible
Dashboard
Class
AA
Vidwall
Serial #
Windows
Licence Plate
Top Speed
0 mph
0 kmh
Polycount
0