Need for Speed Pro Street Downloads
Need for Speed ProStreet - SLUNG SHIFTING REMOVAL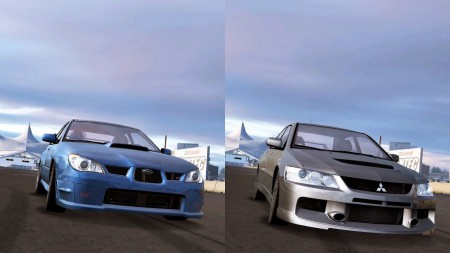 Ever wanted to like, get rid of granny shifting in ProStreet but your only advice was to use clutch?
Well look no further! I am giving you a script that removes it on ALL vehicles.
INSTALLING:
In VLTEd, go to File then Import, then choose the .nfsms file. Wait for it to apply, after it applies, save the changes and drive your desired car when it's upgraded!
DISCLAIMER: The unused nodes like ''rs4_highend, rx7demo, cobaltss_highend'' are not edited.
Stock is untouched, it will remain as it is. Only upgraded loses it.
GT-R (R35)'s actual node, ''skyliner35'' is edited. If you want to use it on it's fake node, ''gtrproto2''. Then in the nfsms, rename skyliner35 related stuff to gtrproto2. Rename the hash to gtrproto2_drag's hash as well.
Drag sadly doesn't get rid of this, but like the game tells you. You have to nail the perfect shift at the perfect time.
Copyrights/permissions:
If you would like to modify and/or distribute this mod, please:
keep this readme file without any alterations whatsoever (in case of just sharing this mod around)
give me proper credit (NyxVeliona) for creating the mod
If you want to use this on your mod, please ask me before doing so. OR ELSE I WILL SLICE YOUR FACE, THANKS IN ADVANCE.
Seriously, respecting those conditions is not hard at all. Unless you're terminally dumb or a shameless, talentless hack.
Video showing how does this work: https://youtu.be/5GwJaZM91Dk