Need for Speed Most Wanted Downloads
High School DxD Itasha Pack for Aftrmrket's Koenigsegg Jesko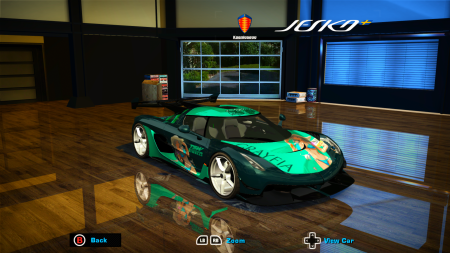 Views 1,509
Downloads 154
High School DxD itasha wraps for my Koenigsegg Jesko mod are now availabe for use. If you love either High School DxD, anime in general, or anime-styled video games, you should definitely check this out!
What this mod contains:
Wrap masks and 5 Itasha wraps (1024x and 512x versions, separated by folder denoting the resolution, all of which can fit with any primary paint color of your choice) of the following characters:
- Grayfia Lucifuge
- Akeno Himejima
- Rias Gremory
- Rossweisse
- Shinra Tsubaki
How to install:
1. Copy the link below and download and install the Koenigsegg Jesko mod (also made by me) if not already done so:
https://www.mediafire.com/file/64k88njlbv4xcds/Koenigsegg_Jesko_Extended_Customization.zip/file

2. Run NFS TexEd (preferably the latest version) and open the vinyls.bin in the folder named JESKO under the CARS folder)
3. Depending on the vinyls used in the cars, replace any unpaintable vinyl (unique, contest winners, custom (blacklist + police) or national flag) via NFS TexEd.
4. Save the changes and close TexEd.
5. The wraps are now available for use. Enjoy.
Note: The vinyl maps may seem messy, but they work just fine as intended when loaded in the game.
Permissions Granted:
- Remapping of Vinyls for use in other mods (including this game and other games where possible)
- Usage of Vinyls in repacks such as redux, remasters, Pepega mod, etc.