Need for Speed Most Wanted Downloads
KREW Vinyl Pack for Most Wanted '05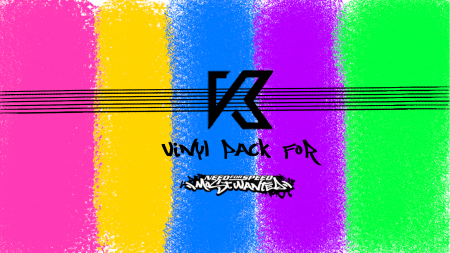 KREW Vinyl pack for NFSMW '05
DISCLAIMER: KREW isn't sponsored with the brands seen in this vinyl pack.
Installation steps:
1. Extract and make a folder for this vinyl and open NFS-TexEd.
2. Choose the folder where you put MW, then open CARS\car name here\VINYLS.BIN, or if you use ModLoader, open ADDONS\CARS_REPLACE\vanilla car name here\VINYLS.BIN.
3. Replace the vinyl anywhere which is unpaintable for example:
CARNAME_UNIQUE01
CARNAME_UNIQUE01_MASK
4. Save.
For those who doesn't have the said mods, read the CarModLinks.txt of this mod.
Credits:
Spencer Kimball - GIMP 2.10.30
Sonic49PH (me) - vinyl
Aftrmrket Exotics - various car mods made by himself
Eclipse72rus - various car mods made by himself
Raverz12345 - add-on versions of Eclipse72rus' cars
RaTT - Mclaren F1 and Subaru Impreza 22B STi
AJ_Lethal - Toyota GT86 (ZN6)
NFS2019 - Nissan Silvia (S15)
Goodboygamer - Mazda MX-5 (NC)
MasterLife - Nissan GT-R '07
Hel and Selly - Toyota Corolla GT-S (AE86)
Zvott96 - Honda S2000 (AP1) and Nissan 350Z (Z33)
Zyphir - 2019 Audi R8 V10
YochiThMaster333 aka Eevee - various car mods made by himself
KREW, PaintingRainbows, GoldenGlare, ItsFunneh, Lunar Eclipse and DraconiteDragon - YouTube pfps