Need for Speed Most Wanted Downloads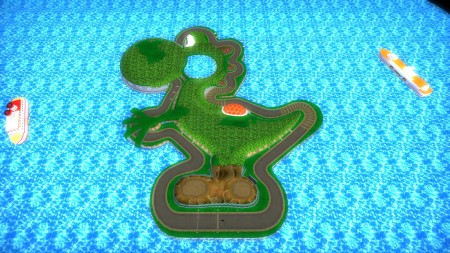 This map was converted from Mario Kart: Double Dash!! by YochiThMaster333 aka Eevee (me). Works for both Most Wanted and Carbon.
Known bugs:
The collision is pretty much meh (on walls), but it's playable at least
You can float on the places where you should perform shortcuts as in the original game. This was done to avoid resets on places with shortcut jumps
How to install:
Install Map Loader: https://zolika1351.pages.dev/
Extract TrackModels folder and NFSMWMapLoader.ini (or NFSCMapLoader.ini for Carbon) to NFSMW/NFSC game directory
Run the game and go free roaming. If the track is loaded, then you did all right. The map is located where your first safehouse is located.
FAQ:
Q: What is game directory?
A: That's the folder where your NFSMW or NFSC installed
Uploaded on:
nfsaddons.com (this site)
nfscars.net
Please don't reupload to these sites.
Thanks to:

Zolika1351 for Map Loader
Oleg M. for Zmodeler
Peardian for ripping this track model