Need for Speed Most Wanted Downloads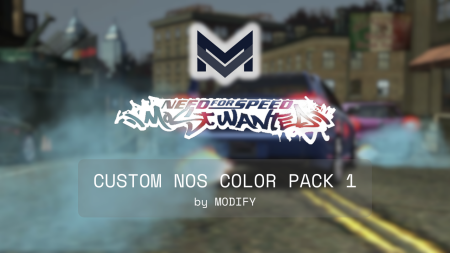 Added On October 20, 2023
Views 1,901
Downloads 271
--- @MODIFY2023 ---
This zip file consists of multiple nfsms script files. These files can be imported via NFS-VltEd if you want to change the color and intensity of your NOS fire but mainly, the color will change depending on your selection.
Various NOS colors for NFS Most Wanted !!ONLY!!
These scripts will NOT work in other NFS games, because they have different keypositions and life. But you can check if you want.
If there are any problems, please let me know in the comment section then I will fix where I can.
--- INSTRUCTIONS ---
1. Extract zip file to the appropriate directory.
2. Launch NFS-VltEd and import any .nfsms file you want.
3. After that, Hit SAVE and launch the game and see if it works for you...
THANK YOU!!!

--------------------------------------------------------