Need for Speed Most Wanted Downloads
Xbox 360 Visual Treatment [v1.3]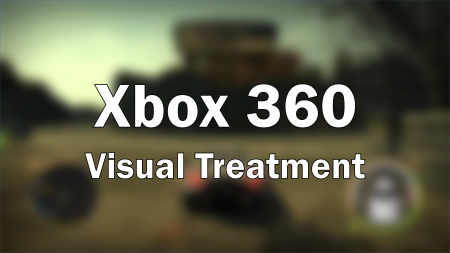 File updated on: May 25, 2023
Version 1.3

This mod imports the Xbox 360 Visual Treatment for Most Wanted (2005) using Extra Options and NFS-VltEd.

MOD SHOWCASE: https://www.youtube.com/watch?v=eWusR1zTDBs (Old VT Settings)

Imgur Images: https://imgur.com/a/xgoVOjt

1. Install Extra Options by ExOpts Team.
2. Install Xbox 360 Stuff Pack 2.4 Beta by elaymm4, osdever, r033, SpeedyHeart, Aero.
3. Extract the files from the archive to a single location (like Desktop).
4. Copy in the .ini file extracted from the archive the entire "[VisualTreatment]" section.
5. Open NFSMWExtraOptionsSettings.ini from your game folder.
6. Paste the copied VisualTreatment section into the NFSMWExtraOptionsSettings.ini's one. (Or you can directly write the values).
7. Open NFS-Vlted.
8. File > Import > Modscript > Double-click "NFSMW X360 Improvements.nfsms" and install it.
9. Disable ReShade if used.


Credits:
Kevin4e (Me, Author of the mod)
ExOpts Team (Extra Options)
nfsu360 (NFS-VltEd)


You're NOT allowed to re-upload my mod anywhere else without my permission.
You can use my mod on your modpack as long as you ask me privately.

Version 1.3

uploaded May 25, 2023

Kevin4e uploaded a new version. The new file is 3.78 KB.

Version 1.3
- Increased Red amount (+10%)
- Increased Saturation (+7,14%)
- Increased Color Bloom amount (+20%)
- Increased Black Boom amount (+12,5%)
- Decreased sky's brightness during the day
- Increased sky's brightness during sunset
- Adjusted road color
- Made the sky a little more blue during the day (+22%)

Initial version

uploaded May 7, 2023

Kevin4e uploaded initial version. The original file is 2.06 KB.