Need for Speed Most Wanted Downloads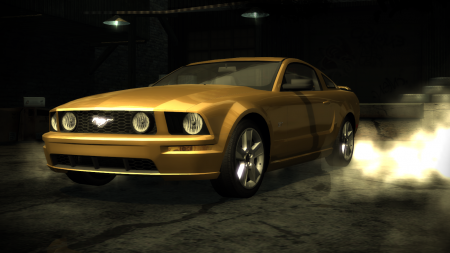 File updated on: April 20, 2022
♡ join my discord server for daily content ♡ :
https://discord.gg/bv7ws6znXn
NOTE : THIS MOD IS NOT ALLOWED TO BE USED IN ANY MODPACKS!
heyo =)
this mod was meant to stay private but
someone was on my nerves so i thought , let's release it before i stop modding nfs games =)
so , it gives all cars a new fresh color and
makes cops and traffic cars more reflective.
i put my scf mod in there too
( which was released 25/12/2021 on nfsaddons.com and i gave it a remake )
i also fixed chrome material and made it less shiny
presetrides : bl cars now have metallic paint
and i also changed some of old CE/bonus ones with special ones like razor's mustang
upscaled 2048x2048 carbon fiber texture is there for you too =)
bonus vlted changes : driving physics & light flares from nfs carbon
i hope you enjoy .
just a note : you should make a fresh savegame after installing this mod =)
how to install ?
1. Run Binary as Administrator
2. choose User Mode
3. select the script, "main.end"
4. choose where your game directory.
5. save changes.
6. if it asked you to run the game just choose no and run the game from exe
7. open NFS-Vlted 4.6 and press "ctrl+O"
8. select your game's directory and click "OK"
9. press "ctrl +I" and select "main_vlt.nfsms"
10.enjoy
change log :
19/04/2022 - first release
bugs:
nadare ( nothing in persian )
pls lemme know if you found any bugs tho
( my discord : 𝓐𝓛𝓲#0026 )
special thanks :
ALi edition™ team!
credits :
ALi - original creator
nfsu360 - vlted tool
max hwoy - binary tool
Version 1.0

uploaded April 20, 2022

ALi Jafari uploaded a new version. The new file is 6.22 MB.

re-uploaded the mod again. download issue fixed

Initial version

uploaded April 18, 2022

ALi Jafari uploaded initial version. The original file is 56 KB.