Need for Speed Most Wanted Downloads
NFSMW Asphalt 8 license plate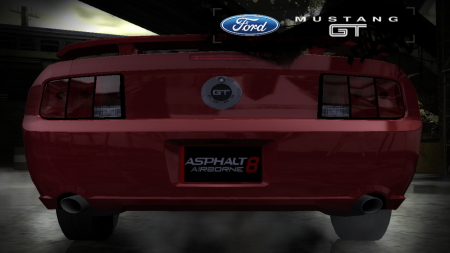 Added On December 29, 2020
Version Most Wanted
File Size 2.39 MB
This my 32nd mod uploaded here and my 3nd texture mod too.
Asphalt 8 Airborne license plate for MW.
Join my Discord server for discussions relating this : https://discord.gg/tBKjnhrFQc

Instructions:
Before you start, make sure to backup Globalb.lzc and Globalb.bun in case you did not like my mod.
After doing that, extract the 'Global' folder from the archieve and paste it in your NFSMW directory.
DONE. Enjoy!
DO NOT UPLOAD OR REUPLOAD THIS MOD TO ANY OTHER SITE WITHOUT MY PERMISSION! IF I FIND THAT YOU DID, YOUR ASS WILL BE HUNTED!
Credits:
-Sgt. Drifter for instructing me how to make license plate mods for NFSMW
-Myself (N4SRazer aka NFSMWFAN) for making this mod
-Spencer Kimball for GIMP
-nfsu360 for NFS-TexEd 1.7
-Microsoft team for MS Paint