Need for Speed Most Wanted Downloads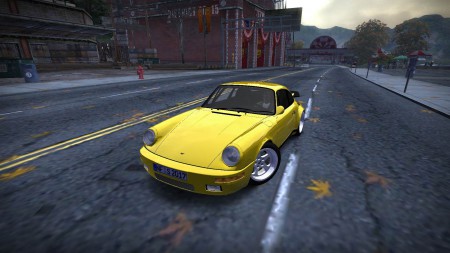 Added On September 25, 2018
Views 4,935
Downloads 1,049
This car replaces Porsche Cayman S (CAYMANS)
This is my new conversion from Forza Horizon 2 - 1987 RUF CTR Yellowbird.
This car replaces: 2005 Porsche Cayman S

UPDATED IN 07.12.17

Tuning
1. Bodykits
2. Rims
3. Paint (and Rim Paint)
4. Vinyls
5. Window Tint
6. Decals on windows
7. Custom Gauges

Features
1. New performance
2. Costs 166604
3. NFSUC Driver Model
4. Unlocked after beating Baron
5. Dispatch refers this car as a sports car
6. Proper and HD logos
7. Damage hoses

Credits
arushan - for making NFSMW ModTools
K1llM@n - for making ModTools GUI
dotPDN - for making Paint.NET
Adobe - fot making Photoshop CS5
nfsu360 - for making NFSU2/MW texture compiler (from NFSU2 ModTools)
Oleg Melashenko - for making Zmodeler
DMN - for ripping mesh and textures for CTR Yellowbird
JYSB59 - for updated Forza Studio
FOX - for MWPS templates
YochiThMaster333 (me :P) - for converting this car

And sorry for bad english, because I'm russian.