Need for Speed Most Wanted Downloads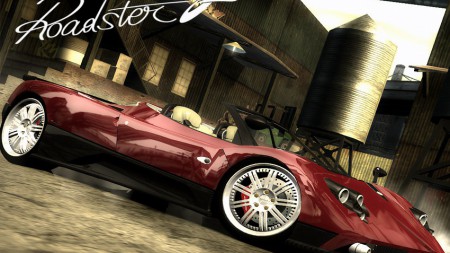 Added On January 30, 2008
Views 71,454
Downloads 21,410
Version Most Wanted
Brand Pagani
This car replaces Dodge Viper SRT 10 (VIPER)
Pagani Zonda Roadster F for NFS:MW
---------------------------------------
This mod is created for Need For Speed Most Wanted and it replaces Dodge Viper SRT/10. Car itself is created by WESTBLADE from NFSCars.net. This mod can be shared via internet as long as WESTBLADE stays as the only author and the files remain untouched.
1. Installation
---------------
If you don't have NFS:MW Mod Loader yet go and download it from here:
http://nfscars.net/file/view/mostwanted/6464.aspx
Copy the folders ''CARS_REPLACE'' and ''FRONTEND'' to C:Program FilesEA GAMESNeed For Speed Most WantedADDONS and paste it there. If your computer asks that should existing files be overwritten click yes.
2. Features
-----------
- fixed body (shows up as the same for all bodykits)
- 6 different bodykits (six different interiors)
- bodypaint
- window-paint
- correct stats
- driver added
- cost 600 000
3. Credits
----------
WESTBLADE - 3d model, textures and beta-testing
McLaren_3Dcm - converted this car to NFS:MW
Arushan - created tools to crack NFS:MW
Oleg - created Zmodeler
And everyone else whom I forgot to mention.