Need for Speed Most Wanted Downloads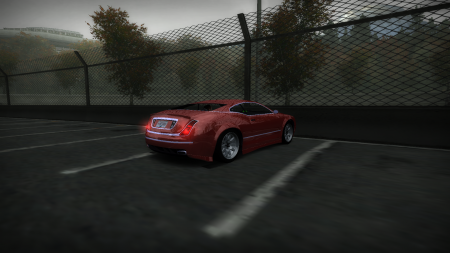 Added On November 3, 2022
Views 1,478
Downloads 112
This car replaces None (Addon car)
"The Cog Cabrio is a top-end luxury car that combines elegance with performance.
A car that says, 'I'm a man with money but also a modicum of taste'.
A car that says, 'I'm not afraid to transfer $185,000 over an insecure internet connection to an unknown entity'.
A car that says, 'You never accepted me, Dad, but look at me now'."
- Legendary Motorsport
Enus Cognoscenti Cabrio from Grand Theft Auto 5 (GTA 5)
Well it has nothing but few customization it can offer:
1. Rims
2. Roof
3. Rim Paint
4. Paint
5. Window Tints
How to install:
1. you need Binary 2.8.3 and VLTEd, and Unlimiter latest version
2. Install the "install.end" file using Binary
3. Then click save, DO NOT run the game yet.
4. open vlted and install the file "install.nfsms"
5. Done, enjoy
WARNIING:
DO NOT REUPLOAD THIS MOD TO OTHER SITE WITHOUT MY PERMISSION
DO NOT REQUEST ME FOR MODLOADER VERSION AS I NEVER ACCEPT IT
ASK ME PERMISSION FOR ONLY A SINGLE MOD REUPLOAD TO OTHER SITE
Credits:
Rockstar Games and RAGE Engine for GTA 5 models
Binary by MaxHwoy
NFS MW Unlimiter by nlgxzef
UndercoverBoy833 for converting to Addon