Need for Speed Most Wanted Downloads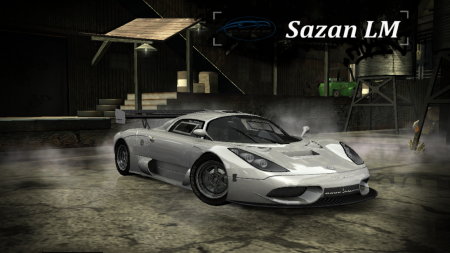 Views 1,551
Downloads 210
File updated on: March 27, 2021
This car replaces None (Addon car)
Onuk Sazan LM
Converted from Asphalt 8 Airborne
Only rims customization and not paintable only window tint.
This contain:
- Ed folder
- Binary folder
I've modified the nfsmw unlimiter with some new manufacturer names
DO NOT Upload to other site without my permission.
Credits:
Raverz12345 has converted this model from Ed to Binary
Gamemodels.ru for the model
Fardeen833 a.k.a UB833 for converting this to mw
Ed and nfsmw unlimiter by nlgzrgn
Binary by MaxHwoy
vlted by nfsu360
See ya
Version 1.1

uploaded March 27, 2021

UndercoverBoy833 uploaded a new version. The new file is 1.07 MB.

Made it skinable or paintable.

Initial version

uploaded March 22, 2021

UndercoverBoy833 uploaded initial version. The original file is 1.07 MB.