Need for Speed Most Wanted Downloads
1993 Honda CIVIC SiR-II (EG)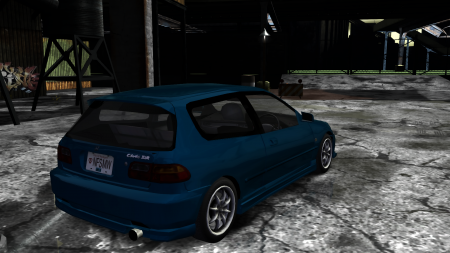 Added On December 21, 2021
Views 7,933
Downloads 1,712
File updated on: December 22, 2021
This car replaces None (Addon car)
Customizable EG6 Civic, converted from GTPSP, with parts from IDAS, Please read the readme before installing the mod.
Version 1.1

uploaded December 22, 2021

PedroBLR uploaded a new version. The new file is 5.84 MB.

- Fixed the roof at KIT03
-(VINYL MODDERS ONLY) added a small vinyl .dds texture inspired by the JACCS racing civic

Initial version

uploaded December 21, 2021

PedroBLR uploaded initial version. The original file is 7.35 MB.