Need for Speed Most Wanted Downloads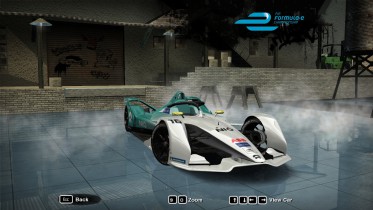 Author:
Eclipse72Rus
Added on: May 19, 2019
Viewed: 5,354 times
Downloaded: 946 times
Favorited: 0 times
Share this car:Click to copy URL
2018 Formula E S05
This car is converted from Real Racing 3 and replaces Chevrolet Corvette C6R.
Customization and tuning:
- Visuals*
- Rims(include 3 new colors for stock rims: Lowenhart XIR 17'-19')
* Official liveries replaces national flags vinyls, fictional and showcase liveries you can find in unique section.
Features:
- NFS UC Driver model with helmet
- Working brakelights
- LOD parts
- New performance data
- HD logos
- Scratches
- New hood cam
INSTALLATION
1.Unpack all files.
2.Copy ADDONS, scripts folder and dll file to NFS Most Wanted directory
3.If you use default(not HD) vinyls, copy 512x vinyls/vinyls.bin file to ADDONS\CARS_REPLACE\CORVETTEC6R folder
CREDITS:
-Firemonkeys - mesh & textures
-AdrasteaDrago - fictional liveries(Ferrari, Lamborghini and RedBull)
-arushan - NFSMW ModTools
-Oleg Melashenko - ZModeler 1.0.7.& 2.2.5
-Eclipse 72rus aka CorvetteZ06 - converting to NFSMW
Damage
Convertible
Dashboard
Class
Vidwall
Serial #
Windows
Licence Plate
Top Speed
0 mph
0 kmh
Polycount
0