Need for Speed Most Wanted Downloads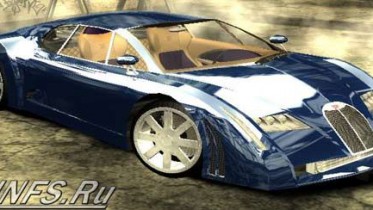 Vehicle for Most Wanted, replaces the Vauxhall Monaro VXR.
This Bugatti replaces Vauxhall Monaro VXR. It can be tuned, but in a limited way.

- window tints
- rims
- spoilers
- roof-scoops
- performance


How to install: Install NFSMW Mod Loader, which comes complete with a car Ferrari 360 Spider. (requires patch 1.3). You can get it here. Remove the folder ADDONS in the directory with the game. Start the game with Mod Loadera (shortcut to office. Table).
Damage
Convertible
Dashboard
Class
Vidwall
Serial #
Windows
Licence Plate
Top Speed
0 mph
0 kmh
Polycount
0