Need for Speed Most Wanted Downloads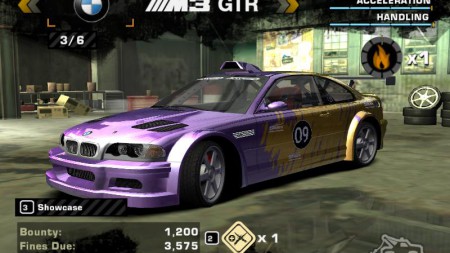 This car replaces BMW M3 GTR (E46) (BMWM3GTRE46)
BMW M3 GTRE46
DESCRIPTION
This mod adds full customization to the BMW M3 GTRE46 version.
Features:
- Full customization options
- 1 kits
- All hoods /32 custom for now/
- Spoilers, Roof Scoops, Decals, Vinyls, etc customization fully functional
- Performance upgrades
- LOD models
- damage scratches
INSTALLATION
Tools Needed:
1) VLTed
https://nfs-tools.blogspot.com/p/downloads.html
How to install:
1) Install upgradeable performance with VltEd
a) File -> Open -> select your NFSMW installation directory
b) File -> Import -> ModScript -> select "bmwm3gtre46.nfsms"
c) Select "Install" option
d) Save.
Option 2: Manually copy the files
a) copy the *.BIN files from folder to CARS/BMWM3GTRE46 inside your NFSMW installation directory.