Need for Speed Most Wanted Downloads
2002 BMW M3 GTR E46 Street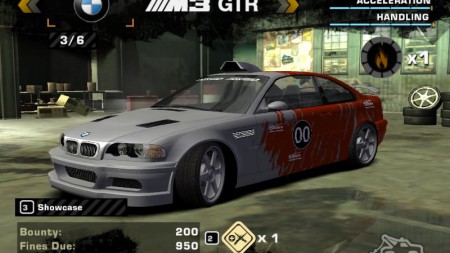 Views 3,995
Downloads 424
This car replaces BMW M3 (Street Version) (BMWM3GTR)
BMW M3 GTR
DESCRIPTION
This mod adds full customization to the BMW M3 GTR version.
Features:
- Full customization options
- 1 kits
- All hoods /32 custom for now/
- Spoilers, Roof Scoops, Decals, Vinyls, etc customization fully functional
- Performance upgrades
- LOD models
- damage scratches
INSTALLATION
Tools Needed:
1) VLTed
https://nfs-tools.blogspot.com/p/downloads.html
How to install:
1) Install upgradeable performance with VltEd
a) File -> Open -> select your NFSMW installation directory
b) File -> Import -> ModScript -> select "bmwm3gtr.nfsms"
c) Select "Install" option
d) Save.
Option 2: Manually copy the files
a) copy the *.BIN files from folder to CARS/BMWM3GTR inside your NFSMW installation directory.