Need for Speed Most Wanted Downloads
Aston Martin One-77 NFS The Run Signature Edition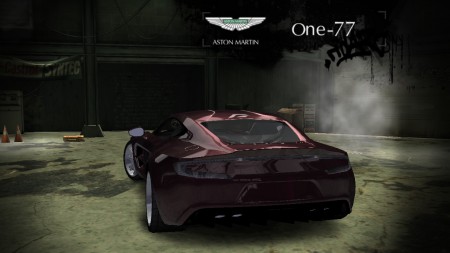 Added On February 24, 2021
Views 1,718
Downloads 326
This car replaces None (Addon car)
Aston Martin One-77 NFS The Run Signature Edition
Converted from NFS The Run From scratch by UndercoverBoy833
Customization:
-Custom wheel as stock set: Lowenhart LC1 from NFS Carbon
-No Hood, roof scoops and spoilers
-Aftermarket Rims
-2 bodykits:
-Stock
-Marcus Blackwell Livery (Select kit no.2)
-No vinyls
Here's what you need:
"NFSMW Unlimiter (Old Version)" by nlgzrgn
"ED the car dealer" by nlgzrgn
"NFS-VltEd" by nfsu360
It's in the README file how to install
I'll try to update this car if u found anything missing. Don't worry.
Credits:
- Raverz12345 granted my permission for using his addon's second logo to use for my mod.
- Full mesh converted by me. The extraction of this car is very complicated Idk how did I successfully extracted
- Ed: The Car Dealer by nlgzrgn
- NFS VltEd by nfsu360