Need for Speed High Stakes Downloads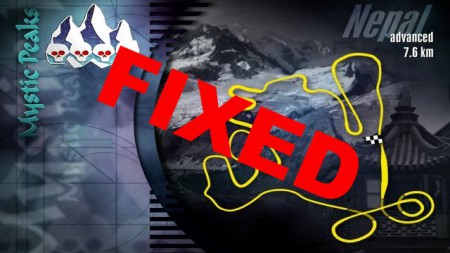 File updated on: August 6, 2021
***All credit goes to the original authors for converting and making this track work with NFS High Stakes.***
This update fixes the issue with the AI opponents getting stuck on the track. They are now able to complete a lap in either direction and are more challenging overall.
Other small fixes were made as well (details in the README file).
INSTALLATION: Mystic Peaks replaces the Summit track. Make a backup before replacing it. You can also use the NFS Mixer to import the track as a new track.
Have fun and relive the magic of NFSII in NFSHS!
Version 1.1

uploaded August 6, 2021

Zalcus uploaded a new version. The new file is 1.47 MB.

UPDATE
-Two more boxes have been added at the plane crash site. Additionally, collision type 6 properties have been added to them (Thanks to JimDiabolo's latest T3ed which is available for download now.) The boxes can be knocked around the track now.

Initial version

uploaded August 6, 2021

Ryan Trevisol, KillRide, UnBtable, nfsfan83, Zalcu uploaded initial version. The original file is 1.47 MB.