Need for Speed High Stakes Downloads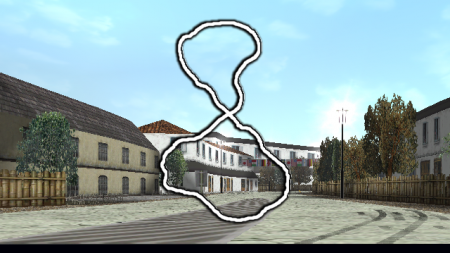 Views 2,671
Downloads 144
Track 8
Date of first release: 26 June 2021
Latest verion: 26 June 2021
Version: 155
Replacement for : Route Adonf
Modeled after: Hometown, Durham Road
Features:
- High resolution textures!
- Complete new track shape
- Many 3D objects
- First self made track with new complex behavior (type 6) objects.
- Lots of details
- Slide & vidwall pictures
- Review mirrow fixed, new shadows
- Bots now can drive a full lap in forward direction without crashing. Backwards is still a problem due to the crossroad.