Need for Speed High Stakes Downloads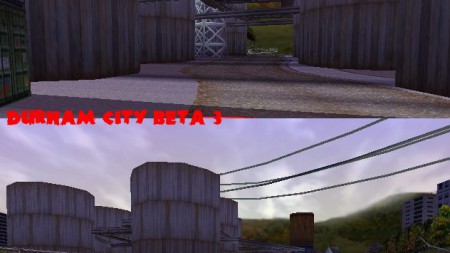 Added On January 17, 2021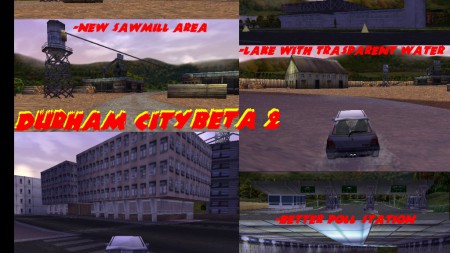 [uploading this track here because JP Racing does not exist anymore and the only other site that has this track (STD-Design) is Flash-based]
DURHAM CITY TRACK (BETA 3)for Need for Speed 4
by JP RACING
- Information -
Car name(s) : DURHAM CITY (BETA 3)
Version : 1.0
Release date : 6-04-2001
Author : JP RACING
E-mail :(JFPMM@USA.NET)
Webpage : http://jpracing.nfsracer.com/index.shtml (maybe i will change the location,check nfscheats forum for the new url)
Editors used : T3ED 0.06H1, NFS WIZARD
Other Programs : Paint Shop Pro 6
Construction time :
Known Bugs : ANY BUGS IN THE CITY AND IN THE WOOD/SAWMILL,BECAUSE THE TRACK IS NOT FINISHED.
This is the third beta version of Durham City,i will work in the first real dragstrip for nfs4 (a not closed track)
and i start the university again and i no have much time for work in the track,them i release the
third beta version of track. YOU HAVE MY PERMISSION TO PUT THIS TRACK IN YOUR PAGE,NO PROBLEM ,MAN.
BUT YOU NO HAVE MY PERMISSION TO MODIFY MY TRACK,I SPEND 1 YEAR IN THE CONSTRUCTION OF DURHAM CITY,PLZ UNDERSTAND THIS.
-----------------------------------------
!!!!!!!!!!!VERY IMPORTANT!!!!!!!!!!!!!!!
------------------------------------------
Unzip ALL FILES in ...\data\tracks\UK folder.
the track VIEW set to FULL.
rear mirror OFF.
-It is extremely important that you set your View Distance in the Graphics menu of the game to FULL. This
is very important, other wise you may experience graphic problems, the game may crash, or the track will
not be viewed at its full potential. Any other view distance, including Far, Medium, or Close will NOT
work correctly with the game. Make sure it is set to Full. If you experience a reduction in the frame rate of
the game you can substitute it by lowering or turning off such graphic options such as Car Chroming or
Shading, Horizon (recommended to turn off on low requirement computers), Z Buffering, etc. Also, turning
off such things in the audio menu such as Game Music or Sound Effects may also aid game play. Note: on
Computers that meet the game's recommended hardware requirements, a lack in the frame rate should not
be experienced, but you should still set the View Distance to Full.
--------------------------------
NEW FEATURES OF THE THIRD BETA
--------------------------------
-CHEMICAL PLANT
-A FEW PARKED CARS
-PROBLEM WITH POLL GATE AND TRAFFIC CARS SOLVED.
--------------------------------
NEW FEATURES OF THE SECOND BETA
--------------------------------
-better textures from nfspu in 90% of track.
-improvements in the airport.
-Sawmill area with small lake with trasparent water and more!
-new multiple road.(sawmill way)
-buildings with trasparent glasses.
-Better toll plaza (more big,now has 2 ways and 1 special way for pass with my Haul Truck and Harvester.
Bugs, comments, suggestions to JFPMM@USA.NET
- Copyright / Permissions -
Please DO NOT make any change on my cars or tracks,WITHOUT MY PERMISSION!! including modify tga's,mesh or converting
into other format. I cannot stand that some people are using my works as if they
are their works. If the situation become worse, I will lost my motivation in creating cars, and finally I will
shut down this site forever. Of course, it's completely ALL RIGHT in using my cars personally. thanks in advance.
Por favor no hagas ningun cambio a mis autos o pistas,SIN MI PERMISO!! incluyendo modificaciones de las texturas,mesh ,
convertirlos a otros formatos;.No puedo entender que alguna gente
use mis trabajos como sus propios trabajos.si la situacion empeora,simplemente voy a perder la motivacion para
crear nuevos autos y finalmente cerrare la pagina para siempre.Por supuesto no hay ningun problema en que uses
los autos que modifiques para uso personal,pero no puedes ponerlos en la web.
If you put this this track on your homepage for download, be so kind and inform me. In this
case I am able to send you coming updates and new files.
All file's are downloaded at you own risk and are presented as is.
We are not liable for any damage to your system.
Need for Speed 4 is Copyright 1999 Electronic Arts
All Need For Speed Titles are Copyright of Electronic Arts