Need for Speed High Stakes Downloads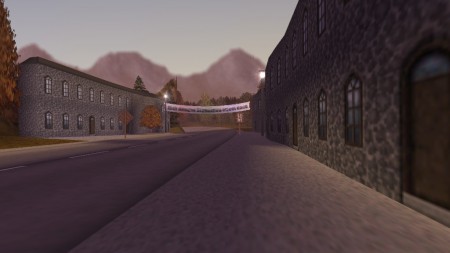 Added On January 16, 2021
[uploading this track since it was lost to time]

Stonetown is a modification of Hometown, resembling a small stone-built town and its surroundings. The track retains the basic shape of the original, but has been edited some and contains a set of new textures and weather schemes.
This track is suitable for all ages. Please contact the author for more information on the ratings.
Tr.frd
Track model
Tr0.qfs
Track textures
Sky.qfs
Horizon and chrome textures
Tr.ini
TrW.ini
TrN.ini
TrNW.ini

Weather and fog data
T10.qfs
Video wall (optional)
T10_00.qfs
Loading screen (optional)
text.eng
Modified frontend text (optional, works only with English language versions of the game)
readme.htm
readme.txt
this readme file in HTML and text versions
Installation instructions & recommended settings
This track replaces Hometown. In case you already have an edited track installed, copy the original 'Need for Speed High Stakes / Data / Tracks / Hometown folder' from the game CD-ROM into the 'Need for Speed / Data / Tracks /' folder on your hard drive before you proceed. Make a backup of the old Hometown folder if you wish to keep the old track.

In order to install the track, copy or move the files inside to the associated folders (note that the game folder might be named differently in local versions of the game):
File
Destination
Status
Tr.frd
Tr0.qfs
Sky.qfs
Tr.ini
TrW.ini
TrN.ini
TrNW.ini

Need for Speed High Stakes / Data / Tracks / Hometown /
Required
T10.qfs
Need for Speed High Stakes / Data / FeArt / VidWall /
Optional
T10_00.qfs
Need for Speed High Stakes / Data / FeArt / Slides /
Optional
text.eng
Need for Speed High Stakes / Data / Text /
Optional, works only with English language versions of the game
Then start the game as usual. Although this track should work with any game settings, the following settings are recommended for the best visual quality:
| | |
| --- | --- |
| Fog | On (or) Track Only |
| Horizon | On |
| Z-buffer | On |
Authors notes & FAQ
Do I have to replace Hometown?
You must replace one of the original tracks when installing an edited track, there is no way of adding tracks to the list. Normally this track should replace Hometown since that's the track from which Stonetown was made. There are several files from the original Hometown on which Stonetown depends which need to be in the same folder. You can replace any track so long as you first copy all of the files from the Hometown folder on your Need for Speed: High Stakes CD-ROM into the desired track folder on your hard disk, and then install the Stonetown files in the same folder. Another way is to make a copy of the orignal Hometown folder to another place on your hard disk, and swap places with the one containing Stonetown whenever you want to race the original Hometown.
Is Stonetown based on an actual place?
Stonetown was not based on any actual locale but there is indeed a Stonetown in real life; St. Marys in Ontario, Canada. While it may bear little resemblence to this track it is a beautiful town, and like this track, full of stonebuilt buildings. For more info on St. Marys you can visit the Stonetown web portal at www.stonetown.com or stonetown.on.ca
What's new since the first version of Stonetown?
Several bug fixes to such things as texture orientation and modeling in the lower detail track models have been made, plus some more of the original textures have been replaced with new ones. There are also some enhancements made to the textures found in the first version of Stonetown. Finally, new chrome has been made for the track with a more subtle reflection map.
Why has it taken so long to make this track edit?
Since this is my first edited track for NFS:HS it meant plenty of experimentation and tweaking as I learnt what is and what is not possible to accomplish. Making the textures also took alot of time since I wanted the visuals to appear as realistic as possible. This meant many of the textures had to be tweaked and redesigned to look their best.
Are all the new textures original work?
Yes, all of the new textures were made especially for Stonetown using Paint Shop Pro 5.0 and 6.0. Some of the work on the roadsigns was made in Adobe Photoshop before the Stonetown project began. All of the new textures are synthetic; no photographs were used. The picture in the loading screen and VidWall is from the game but has been touched up in Paint Shop Pro to look better.
What's wrong with the sun? It moves across the horizon as I turn...
Well, this is a limitation to the game engine. To save processing power, the horizon is rendered as a plane rather than part of a sphere. Hence, it does not relate properly to the rest of the track which unfortunately shows as the sun moves in the view. If you find this distracting, you can minimize the effect by setting the View Angle option to Narrow.
Credits & Contacts
| | |
| --- | --- |
| John Arnstrom (Zacabeb) | Conceptual design, modeling and artwork |
| James Smith | Additional conceptual design |
| EA Studios | Original Hometown (Oakville) modeling and artwork |