Need for Speed High Stakes Downloads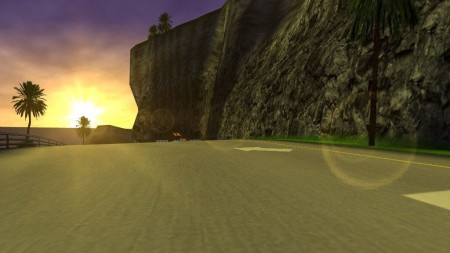 Added On December 3, 2017
Views 4,754
Downloads 1,165
Intro:
An extensive renovation of Aquatica, with new textures, objects and various fixes.
Features:

New textures (from my NFSU2, NFSMW, NFSUC, KOF, internet pictures and scratch made)
Tweaked track geometry (some fixes here and there, added animated crowds in pier area)
New weather files
Tweaked replay cameras

Installation (make backups first!):
Extract this file... ...into this folder
Aquatica
datatracks
Used tools:
FSHTool | DXTBmp | T3ED | GIMP
Copyrights/permissions:
If you would like to modify and/or distribute this mod, please:

keep this readme file without any alterations whatsoever (in case of just sharing this mod around)
give me proper credit (AJ_Lethal) for creating the mod
Seriously, respecting those conditions is not hard at all. Unless you're terminally dumb or a shameless, talentless hack.