Need for Speed High Stakes Downloads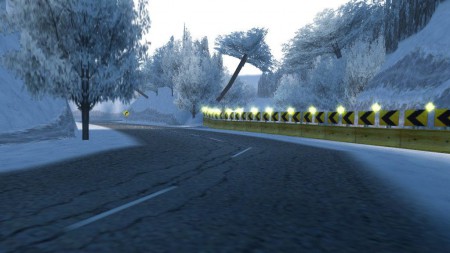 Added On October 19, 2017
Views 3,176
Downloads 765
Intro:
An extensive renovation of Country Woods, with new textures, objects and various fixes.
Features:

New textures (from my Hometown [Hi-Res] track, NFSPU, NFSU, NFSU2, NFSMW, KOF, internet pictures and scratch made)
Track geometry slightly modified (new objects in gas station, school; fixed some houses and barriers)
Tweaked replay cameras

Installation (make backups first!):
Extract this file... ...into this folder
Country
datatracks
Used tools:
FSHTool | T3ED | GIMP
Copyrights/permissions:
If you would like to modify and/or distribute this mod, please:

keep this readme file without any alterations whatsoever (in case of just sharing this mod around)
give me proper credit (AJ_Lethal) for creating the mod
Seriously, respecting those conditions is not hard at all. Unless you're terminally dumb or a shameless, talentless hack.