Need for Speed High Stakes Downloads
Ferrari Enzo - Vidwalls, Slideshows, and 360 Interior Showcase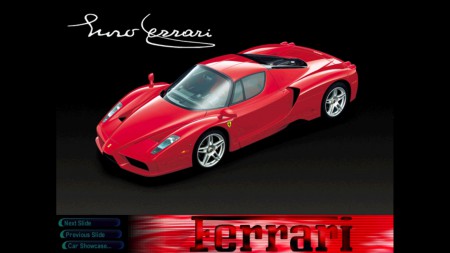 This pack contains vidwalls, showcases, and a 360 interior for the Ferrari Enzo.

Features:
- Car selection vidwalls
- Showcase slides
- 360 interior showcase
Full credits and instructions are included in the readme.
Description:
This is my second attempt at making a decent enough 360 interior, with what I hope are authentic-looking vidwalls and showcases included. The fisheyeing of the 360 video I used (and have since lost the link to) made this attempt much more different and painstaking than the Supra, but I learned to use some programs to help automate the process, with GIMP editing to touch it up as much as I was willing and able.