Need for Speed High Stakes Downloads
Toyota Sprinter Levin AE85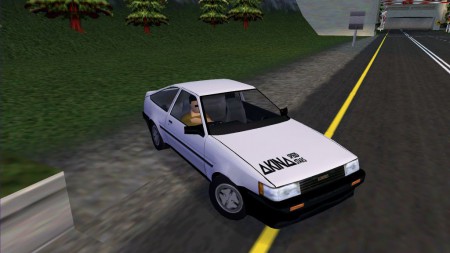 Added On January 27, 2015
Views 5,000
Downloads 771
Damage
No
Convertible
No
Dashboard
None
Class
A
Vidwall
No
Serial #
-
Windows
Clear
Licence Plate
Customizable
Top Speed
113 mph
180 kmh
Polycount
2815
Driver
Animated
Running in the nineties!
is a new way you like to be!

And indeed we are running in the nineties!

In the year 1998 the famous Anime called Initial D came out. And everyone became a huge fan of the Toyota Sprinter.

This is a replica of Itsuki Takeuchi's Toyota Sprinter Levin AE85 from the Initial D series. It also has the Akina Speedstars decal as an optional paint scheme!

Get your own Toyota Sprinter for Need For Speed High Stakes and you'll run in the ninties like they did on mount Akina!

Comments are welcome!