Need for Speed High Stakes Downloads
Mercedes Benz W115 200 series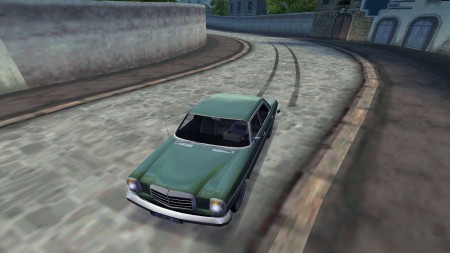 Views 8,530
Downloads 1,317
Class
B
Serial #
12
Damage
No
Dashboard
Incorrect
Convertible
No
Vidwall
No
Windows
Clear
Licence Plate
Customizable
Top Speed
0 mph
0 kmh
Polycount
9778
Driver
Animated
Mercedes Benz W115 200 series.

Engine :2.0/2.2/2.3/2.4 all 4 cyl
Design :Paul Bracq 4 door saloon and Coupe
Production :1968-1976
Built :nearly 2 million

This is Reights car conversion as uploaded on gtrcars.com
Reight gave me permission to upload a slightly modified version here on nfsaddons.

-This car has normal ride height
-Fixed the colors so you can customize, also the hood in dashview will change color now.(dash is modified MCO)
-Suitable Carp.txt and Sound files
-Recalculated the normals in Zmod.

Hope you like it

Noise

UPDATE (June 24, 2013)
-Added licence plates.
-Retextured the wheels.