Need for Speed High Stakes Downloads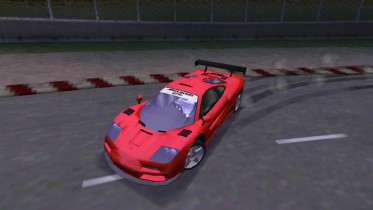 Author:
NFSF1McLaren
Added on: September 15, 2018
Viewed: 2,221 times
Downloaded: 266 times
Share this car:Click to copy URL
Update: August 3, 2019
Decreased the size of the wheels;
Fixed brake calipers texture.
Fixed parts:
Better normals;
Spoiler from Viper's McLaren F1 LM;
New texture for the tires.
This is the McLaren F1 GTR (1995). It is based on Test Drive Unlimited, with wheels from Viper's F1 LM and small bits from NFS Pro Street.
Replacement for:
MCLAREN F1 GTR
Features:
5697 polies;
Dash (default F1 GTR dash);
Damage;
7 Colors
Required $500,000 for career purchase;
Multi-language support
Installation:
Open you Need for Speed: High Stakes directory;
Copy the 'MCF1' folder to the folder "Data/Cars" and replace the original vehicle;
-make backup of the original 'MCF1' folder;
Run the game and select the desired vehicle.
Credits:
AJ_Lethal - help, tutorial and parts (default and race driver, brake calipers, tread texture);
Viper Jay 5 - McLaren F1 LM wheels and spoiler;
djey47 - TDU Modding Tools.
Used Tools:
Google SketchUp 2016; ZModeler 2.2.6; ZModeler 1; GIMP 2.8; TDU Modding Tools; NFS TexEd; FCE Centerer; FCE Colors; FCE Finish; NFS Wizard
Enjoy!
Damage
Yes
Convertible
No
Dashboard
Yes
Class
AAA
Vidwall
Yes
Serial #
2
Windows
Black
Licence Plate
Customizable
Top Speed
231 mph
370 kmh
Polycount
5697
Driver
Animated