Need for Speed High Stakes Downloads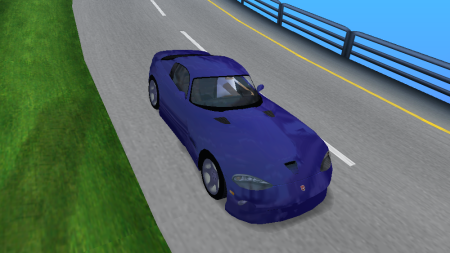 File updated on: March 10, 2023
Class
AA
Serial #
6
Damage
Yes
Dashboard
None
Convertible
No
Vidwall
Yes
Windows
Clear
Licence Plate
Customizable
Top Speed
180 mph
288 kmh
Polycount
6001
Driver
Animated
One of my favorite cars. Career upgrades features the iconic dual lines. Special thanks to Pete for teaching me how the gears work on this.
Features:
Multi-Language Support
AI has the correct hair and skin colors
10 Colors
Upgradeable
Showcase
Engine sound from NFS HP2

Have fun!
Version 1.01

uploaded March 10, 2023

DrSpeed uploaded a new version. The new file is 2.24 MB.

- Added ODL part
- Fixed corners on VidWall
- Fixed interior clipping through the main body

Initial version

uploaded March 5, 2023

DrSpeed uploaded initial version. The original file is 2.25 MB.