Need for Speed High Stakes Downloads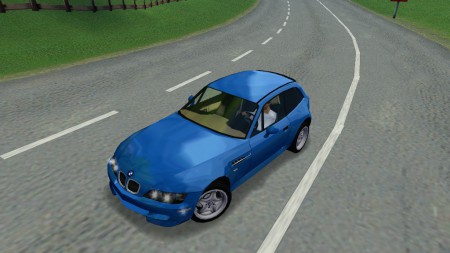 Added On February 6, 2022
Views 3,980
Downloads 241
File updated on: February 8, 2022
Class
A
Serial #
7
Damage
Yes
Dashboard
Yes
Convertible
No
Vidwall
Yes
Windows
Clear
Licence Plate
Customizable
Top Speed
168 mph
269 kmh
Polycount
6399
Driver
Animated
converted from Forza Motorsport 4, some parts from NFSMW
Intro:
A high-poly replacement for the add-on M Coupe from EA, with added upgrades as well.
Features:
Scratch-made?
Polycount
Colors
Interior
Dash
Driver
No, base from FM4
6399/6343/6423/6423
10 (all OEM)
yes
EA (modified)
EA (modified)/MCO
Performance
Class
0-60 mph (100 km/h)
Top Speed
A
5.4 s
168 mph (270 km/h)
Misc. features:
Installation:
| Extract this file... | ...into this folder |
| --- | --- |
| car.viv | data\cars\bcou |
| bcou.qfs, bcou1.qfs, bcou2.qfs | data\feart\vidwall |
| shbcou.qfs | data\showcase\art |
Used tools:
ZModeler 1.07b | Blender | NFS-CarToolkit | GIMP | FCE Finish 2 | FCE Colors | NFS Wizard | NFSHS CARP Generator
Copyrights/permissions:
If you would like to modify and/or distribute this mod, please:
keep this readme file without any alterations whatsoever (in case of just sharing this mod around)
give me proper credit (AJ_Lethal) for creating the mod
Seriously, respecting those conditions is not hard at all. Unless you're terminally dumb or a shameless, talentless hack.
Version 1.0 Rev.A

uploaded February 8, 2022

AJ_Lethal uploaded a new version. The new file is 2.43 MB.

-added missing shbcou.qfs file

Initial version

uploaded February 6, 2022

AJ_Lethal uploaded initial version. The original file is 2.43 MB.