Need for Speed Hot Pursuit Downloads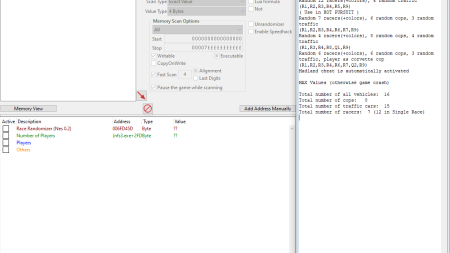 Added On September 12, 2023
Setup randomizer for NFS3HP

This table expands the races possibilites in game. You need to have installed CheatEngine for using this. Then run this table opened, start game, and use with key binds the pre-defined setups.
You can get in single races with randomized all cars + colors, together with traffic during full grid race, random hot pursuits together with traffic, both on your racer side or cop side in cooperation with ai's.

Check the Table Extras for the description in opened cheat table.