Need for Speed Hot Pursuit Downloads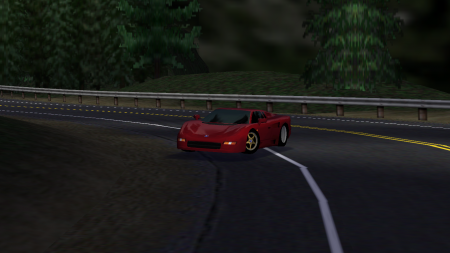 Views 2,297
Downloads 221
Higher quality model as EA replacement plus a few minor fixes.
Note: This car is a unicorn and data is very varying from source to source. Also this is the first time I have to do a model without reference, I couldn't find any trustable blueprints. As a result, some proportions may be off, but at least now it resembles better the actual car.
Stats:
512x texture for high quality texture mod on VEG patch
256x texture can be used instead by renaming CARGAR.TGA
2862 total combined polygons for compatibility with unpatched game:
1486 polygons for high quality model (LOD0)
852 polygons for medium quality model (LOD1)
474 polygons for low quality model (LOD2)
12 polygons for tiny model (collision) plus 38 for headlamps
Sound and dashboard were left unmodified as they were on spec
Major revisions to performance to match the real car specs
Recategorised from Class C to Class B where it actually belongs
Added colours for the whole grid. I don't have names for these so they remain generic.
Major thanks to Schnoobler and NFSF1McLaren for beta testing and feedback, as well as AJ_Lethal for modeling tips