Need for Speed Hot Pursuit Downloads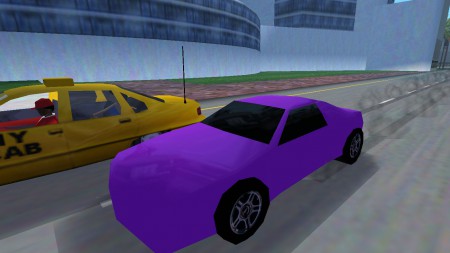 Added On November 20, 2021
------------------------- Placeholder E - NFS3 ADDON --------------------------
Folder Name: b666
Editor: Benny
Base: model, textures 'Placeholder A' (plac) by EA
Additional Info: original carp.txt performance by Benny,
self-accelerates between ~30 KPH and 400 KPH, max. speed is ~454 KPH
Known issues: none
Software Used: fcecodec 0.58, unvivtool 1.6, FeData3Gen.py
Installation: drop the car.viv into gamedata/carmodel/b666
and be sure there is no
serialnumber conflict
2021/11/20
License: carp.txt is CC BY-NC-SA 4.0
This software is provided 'as-is', without any express or implied
warranty. In no event will the authors be held liable for any damages
arising from the use of this software.
everything else (model & textures) is (C) Copyright 1998 Electronic Arts
This README.TXT may not be removed or altered from any source distribution.
------------------------------------- EOF -------------------------------------