Need for Speed Hot Pursuit Downloads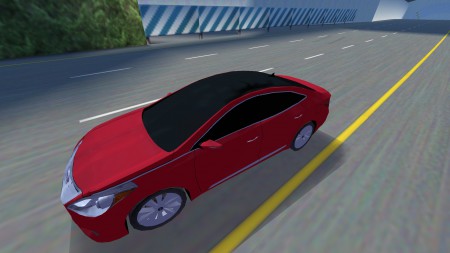 Here is my one hit wonder! I've always wanted to know how to make a mod car for NFS 3 so I decided to make the car I own in real life and I wanted to share it with all of you. I had a ton of fun learning this process.
Poly count: 15,154
VEG's NFS 3 modern patch recommended.
P.S. Stay tuned for a "Making a NFS 3 Mod Car" tutorial in the coming weeks where I present my findings on everything I have learned about this process. So far it is over 200 pages (yes lots of pictures) and I've spent over 130 hours putting it together.
Enjoy!
Edit:
Poly breakdown
3D handles - 192 polies each (768 total)
3D headlights - 657 polies each (1,314 total)
3D grill - 688 polies
3D lower grill - 284 polies
3D sharkfin - 446 polies
3D tailpipes - 259 polies each (518 total)
3D wheel/rims - 1,189 polies each (4,756 total)

Rest of body - 6,380 polies