Need for Speed Hot Pursuit Downloads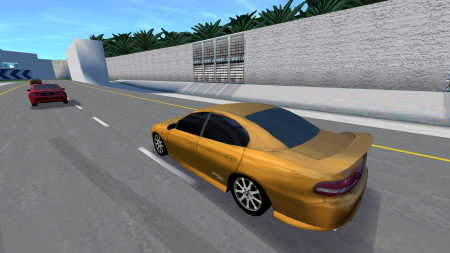 Installation:
Place related files and folders in to the corresponding locations as directed in the zip file.
Description:
After helping rata536 his HSV VT GTS replacement and helping out with various things, I decided I'd try my own hand
at modding by recreating the SV99 from High Stakes. With rata's permission, I got to work retexturing and recarping
his GTS to reflect the real SV99. I created a showcase out of the NFS 4 showcase and some of my own editing, this
also goes for the compare file, the loading slide and the dash. I used the PS1 HS Corvette sound as it uses the same
LS1 V8 found in the HSV SV99. I reused the history audio from the VT GTS as it was still relevant to the SV99 and
decided I'd also include a corrected history section for the GTS itself. The slides were originally different sizes
and the two cars featured were mixed up.
Credits:
rata536 for being kind enough to lend me his model and for converting the PS1 HS Corvette sound.
NFSF1McLaren for his showcase templates and knowledge on creating showcases, colours, and compare slides.