Need for Speed Hot Pursuit Downloads
Corvette Sting Ray 327 66 convertible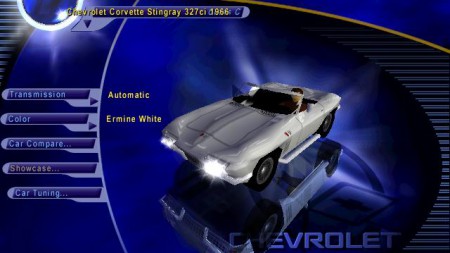 Between 63 and 67, the corvette was available in coupe or convertible version. Several engines were also available. We can distinguish "big blocks" and "small blocks". The version I've chosen was equipped with the "small" 327 ci, develloping 350 hp. It's also equipped with optional "side pipes".

It doesn't reach very high speeds, but the accelerations are quite fair.
This car has been built from my Corvette C2 1967. The sounds are modified from the El Nino.