Need for Speed Carbon Downloads
The Sagas Part. 1 (DLC 2)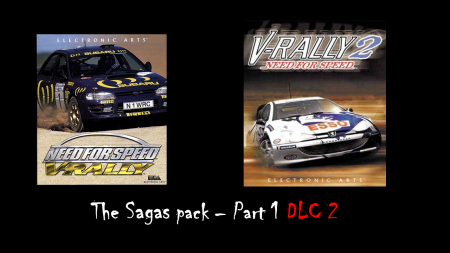 DLC #2 part 1. This time rally edition. It contains 4 cars, some of them appeared in the titles V-Rally & V-Rally 2.

Car List:
Audi Sport quattro
Mitsubishi Lancer Evolution III GSR (instead of Lancer Evo VI)
Subaru Impreza STI 22B
Toyota Celica GT-FOUR RC
Hope you like it! and that's we conclude of the part 1. Soon details of the part 2. For now, we continue to the updates of all the cars that have been uploaded.

Next Projects? Check Bellow:
SAAB 9-3 Turbo X
Noble M600
Mini pack #5 Dodge Edition
RUF CTR Yellowbird
Saleen S7 Twin Turbo
W Motors Lykan Hypersport
RUF CTR Yellowbird
Updates
Hyundai Veloster Turbo
GTA Spania GTA Spano