Need for Speed Carbon Downloads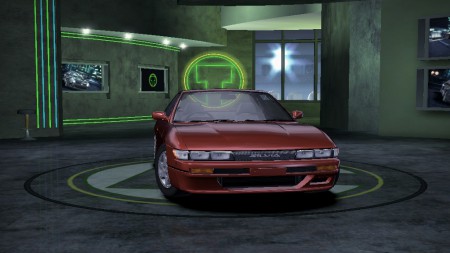 Version Carbon
Brand Nissan
This car replaces Nissan 240SX (240SX)
1992 Nissan Silvia S13
This car is converted from Forza Motorsport 3, Forza Horizon 3 and GRID2 and it replaces Nissan 240SX.
Differences between V1 and V2:
V1: Rocket Bunny kit with livery
V2: Rocket Bunny kit without livery
Can be customized with:
- Performance
- Bodykits(5)
- Roof scoops
- Autosculpt(bumpers, skirts and roof scoops)
- Spoilers with rollcage in hood(with few autosculpt options)
- Visuals
- Rims(+ new rims, replaces RO_JA Formula 1 19'-20')
Features:
- NFS UC Driver model
- Working brakelight texture
- LOD parts
- HQ cockpit
- New performance data
- Scratches
INSTALLATION
1.Unpack all files.
2.Run Install.exe and select NFS Carbon main directory.
CREDITS
Playground Games, Turn10 and Codemasters - mesh & textures
Qoncept - RB livery
nfsu360 - NFSC ModTools
RENESiS - GlobalEd & installer
Oleg Melashenko - ZModeler 1.0.7.& 2.2.5
Eclipse 72rus aka CorvetteZ06 - converting to NFS Carbon.
https://www.nfscars.net/need-for-speed-carbon/8/files/view/15499/