Need for Speed Carbon Downloads
2009 Lamborghini Gallardo LP550-2 Valentino Balboni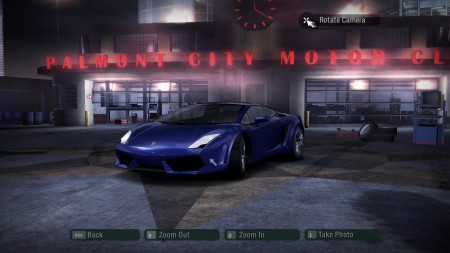 Added On October 31, 2020
Views 7,171
Downloads 1,202
This car replaces Koenigsegg CCX (CCX)
2010 Lamborghini Gallardo LP550-2 Valentino Balboni
This car is converted from NFS World Offline and it replace Koenigsegg CCX
Customizations:
-Performance
-5 Bodykits
-2 Hoods
-Spoilers
-Visuals
-Rims
Features:
-New performance data(75% true sources and 25% from NFS World)
-NFSW Driver
-Working headlights, brakelights, exhaust flames
Bugs:
-Vinyls 98% accurate, still you can make good liveries
-No manufacturer and secondary logos
You will need this file in order to hear this screaming beast on tuning:https://nfsmods.xyz/mod/530
Credits:
nfsu360 - Cartoolkit, Vlt-Ed, nfsc modtools
Oleg Melashenko - Zmodeler 2.2.6
Arashi.Wolf-_- a.k.a Andrey Lone Wolf a.k.a Wolf - all stuff
Please do not re-upload without my permission altough i will HUNT YOUR ASS!!
If you want to contact me here's my discord Andrey.Wolf06#2325
UPDATE*****************
Please install "no perf fix.nfsms" too, because it will prevent crashing the game due to no physical performance.
I have his permission to upload his cars.