Need for Speed The Need For Speed II Downloads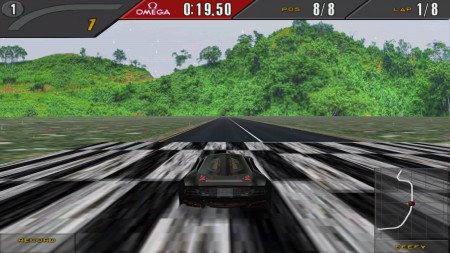 File updated on: March 13, 2023
A Need For Speed II SE custrom track ``Rainny Tropics`` Made/converted by Nescafe, retextured by me.
Any feedback/ suggestions for the track are welcome.

Tools used
- Fshtool
- Photoshop
- HxD
This track is for 3dfx version, modern/veroks patch can be used by bumper camera view racers.
A camera mod fixed nfs2sea.exe is included for 3dfx version.
INSTALLATION
- Make a back up of the target files.
- Unpack TR030.QFS, TR03.TRK, TR03.COL,3TR03.HRZ using Winrar/winzip/7zip
- Copy the files and paste it in your alternative or current GAME FOLDER \GAMEDATA\TRACKS\SE
- paste the nfs2sea.exe in the main game directory
- Track replaces Pacific Spirits.
- Done.
Enjoy !
Discord server for online racing.
https://discord.gg/retro-racing-point-710416900617666562
Version 1.1

uploaded March 13, 2023

HoticedCoffee uploaded a new version. The new file is 1.91 MB.

Fixed Tunnel mesh

Initial version

uploaded March 12, 2023

NESCAFE, HoticedCoffee uploaded initial version. The original file is 1.92 MB.