Need for Speed Most Wanted (2012) Downloads
1994 Nissan 240SX S13 Tuned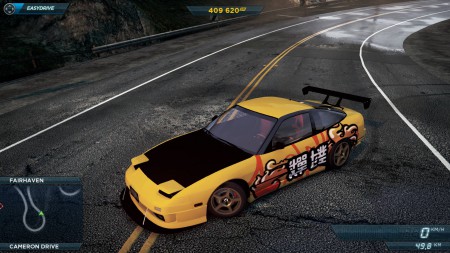 Views 2,692
Downloads 374
This car replaces Ariel Atom 500 V8 (VEH_1160082)
This car was converted from Shift 2 Unleashed, Juiced 2 HIN, and Forza Motorsport 4 by YochiThMaster333 aka Eevee (me).
Replaces: Ariel Atom
Known bugs:
This car cannot be repainted because Ariel Atom's body color is always set to black (tool limitations)
The light texture does not change (too new to know about lights texture)
The rims and car's shadow are still of Ariel Atom (tool limitations)
Light glow locations are (notably) misplaced (tool limitations)
How to install:
Extract the BNDL files to game directory/VEHICLES. Mind about making backups first.
FAQ:
Q: What is game directory?
A: That's the folder where your NFSMW12 installed
Uploaded on:
nfsaddons.com (this site)
nfscars.net
Please don't reupload to these sites.
Thanks to:
Binko_J for NFS BNDL Model Challenger
Oleg M. for Zmodeler