Need for Speed Pro Street Downloads
Lamborghini Gallardo Superleggera 2007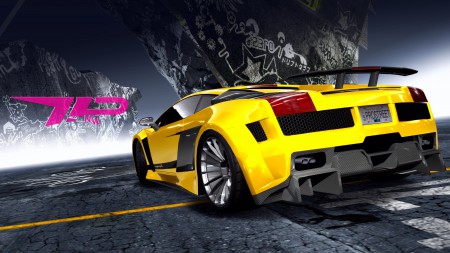 Version Pro Street
Brand Lamborghini
This car replaces Lamborghini Gallardo Superleggera (GALLARDOS)
===== Lamborghini Gallardo Superleggera 2007 for NFS ProStreet =====
Author: Michael Werd
Author's site:
Michael Werd:
https://vk.com/idmichael_werd
RET Customs:
https://vk.com/ret_customs
(
https://twitter.com/RETcustoms
)
World Community Photosets:
https://vk.com/worldcommunityphotosets
(
https://www.instagram.com/worldcommunityphotosets/
)
Original model from NFS Pro Street
Replacing and Fixing : Lamborghini Gallardo Superleggera (GALLARDOS)
Tuning:
Hoods Stock+3.
Body kits stock+4.
Specific spoilers stock+1.
In-game spoilers Iclude
Exhaust Stock + Aftermarket exhausts
Roofscoops Aftermarket roofscoops
Roll cages stock + 2
Racing seats stock + Ingame Seats
Rims Stock (Full autosculpt tuning) + Aftermarket Rims
Window tint Iclude
Vinyls Iclude
Installation :
1.Folder GALLARDOS instal (copy from archive and paste) into (example like me) "E:\Games\Need for Speed - ProStreet\CARS"
Terms of distribution:
Do not modify any part of the installer and/or modification without permission of the author!
When you post on other sites, specify the author and a home page link to author site!!!