Need for Speed Most Wanted Downloads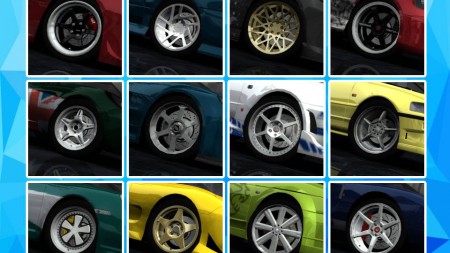 Views 2,203
Downloads 318
This rim pack was converted from NFS Underground 2, NFS Undercover, NFS World, Shift 2 Unleashed, NFS Heat Studio, Forza Motorsport 2 & 4, Forza Horizon 4 & 5, Initial D Arcade Stage, Project CARS 3, Drift Spirits, Juiced 2, and Sketchfab by YochiThMaster333 aka Eevee (me).
Includes:
41 vanilla rims that now use models from NFS World to enable tire customization
126 new rim styles to play with
17 tire styles to choose from
Problems around this mod:
Due to stable rim style per brand limit is at 11, the icons of rims after 11th style is missing
It is not compatible with Viper4K's rim pack or any other rim pack that is addon
Due to me thinking that making LODs is time consuming, all added rims lack any LODs and can cause crash if you're using potato PC
Perhaps not compatible with Aftrmrket Exotics' Tire Textures mods due to the fact that NFS World tire mapping is different than NFS Carbon tire mapping (Aftrmrket Exotics' Tire Textures use NFS Carbon tire mapping)
No new ADR rim styles included due to the fact that it is obscure outside NFS (not exactly a problem)
How to install:
Download and install NFSMW Unlimiter
Run Binary v2.8.3 as an administrator, click on red (User Mode) icon, then pick YTMRimsPack.end and look for NFSMW game directory (ignore the errors if there are any)
Run the game and create a new save game. If the new rims appear visible properly, then you did all right.
FAQ:
Q: What is game directory?
A: That's the folder where your NFSMW installed
Uploaded on:
nfsaddons.com (this site)
nfscars.net
nfsmods.xyz
Please don't reupload to these sites.
Thanks to:
nfsu360 for his NFS-CarToolkit
Oleg M. for Zmodeler
Guki, Mike Oxmaul/DARKSIDEOPG, DMN, Keihin7/gtb765, GL/Aiden Pirs/Galina Ivanova, Chipicao, GKRacer and Xenn for ripping models
Viper4K for inspiration and sending me link to Mugen M7 rims
Martin Trafas at Sketchfab for making Mugen M7