Need for Speed Most Wanted Downloads
Volkswagen Golf MkIV Rally Vinyls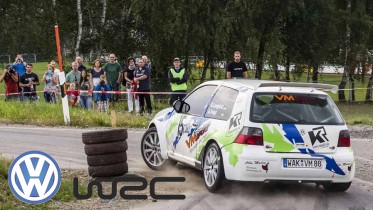 Author:
The Audi Guy
Added on: October 29, 2019
Viewed: 543 times
Downloaded: 70 times
Share this file:Click to copy URL
Volkswagen Golf MkIV Rally Vinyls
Vinyls made by The Audi Guy
After all create a backup copy of the vinyls.bin file
The Vinyls are:
-7Up #8
-Castrol #19
-Sony #3
-VM Sport #13
INSTALLATION.
1. Download and install the car
Car by Grixan99 (https://www.nfscars.net/need-for-speed-most-wanted/7/files/view/15446/)
2. Download the Vinyl and extract
3. Copy the VINYLS.BIN file in your game directory (Need for Speed Most Wanted\ADDONS\CARS_REPLACE\GTI)
5. Choose the Golf MkIV and any vinyl
I'm sorry for the quality of the vinyl in 512px, the vinyls are made for use in 1024px
If you have any problems leave a comment, I will gladly help you =)
NOTE.
The resolution of the original vinils of the nfs most wanted is 512x512 pixels. To install the files in high quality (1024x1024 pixels) you need the high quality mod made by nfsu360
https://nfs-tools.blogspot.com/2018/09/nfs-most-wanted-high-quality-vinyls-v10.html
then you can install them normally
CREDITS.
Grixan99 fot the 2001 VW Golf GTI MkIV
Adobe for Photoshop
nfsu360 for NFS TexEd 0.9.1
Mooii Tech for Photscape
Bandicam.com for Bandicam 4.3.4
DO NOT UPLOAD ON ANOTHER WEBSITE, OR EDIT THE FILE