Need for Speed Most Wanted Downloads
Vinyls for Nissan 240SX -v2-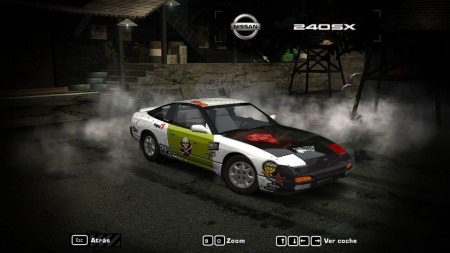 Added On October 17, 2018
Views 1,856
Downloads 320
Version Most Wanted
File Size 1.1 MB
These vinyls are for my my Nissan 240SX (RMS13) -v2- for NFSMW; it comes in both 512 px and 1024 px sizes (only available for Modloader version, with nlgzrgn's 1024 px vinyl pack: https://nfsmods.xyz/mod/629)
Contains:

Ryan Cooper's NFSPS vinyl
2 body vinyls

Installation:

Open vinyls.bin with NFS Tex-Ed and replace with the textures provided in the file. Guide yourself with the names.

Used tools:
DXTbmp | GIMP
Copyrights/permissions:
If you would like to modify and/or distribute this add-on, please PUT MY F#CKIN NAME AS THE ORIGINAL AUTHOR OF THIS ADDON IN THE README OR THE SITE, OTHERWISE, I WILL HUNT YOUR ASS. Thanx.